Sofia Aragon - 2023
Candidate Information
Office:
COUNTY COUNCIL MEMBER
Jurisdiction:
KING CO
Registration:
February 03, 2023
Address:
P.O. Box 66305
Burien, WA 98166
Email:
sofiaforkingcounty@gmail.com
Phone:
206-327-1252
Financial Information
Campaign Starting Balance:
$0.00
$22,867.80
$0.00
Total Receipts:
$22,867.80
$10,295.18
$0.00
$0.00
None reported.
Status
Campaign Status:
Candidate declared
Map the campaign's contributors and vendors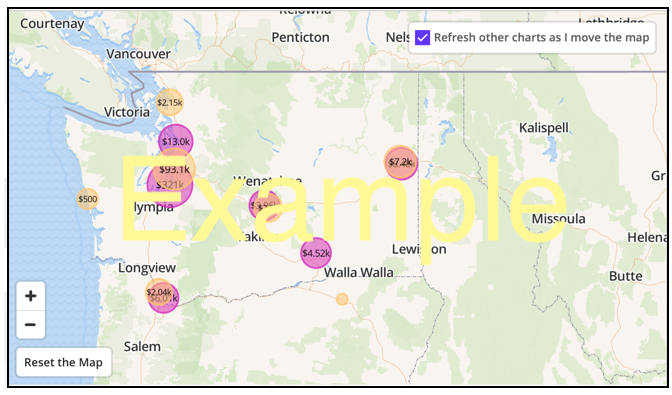 Contributions
made to candidate for 2023
See who has contributed cash and in-kind (non-monetary) contributions to the campaign.
Expenditures
made by candidate for 2023
See how the campaign has spent money, and what kind of goods and services it received as in-kind contributions.
Candidates Registered for this Office
Independent Expenditures
spending for and against this candidate
Independent expenditures are made by third parties that are not part of a candidate's campaign.
No Independent Expenditures reported
Debts
incurred by candidate
This information shows the debt for the campaign as of the submission date of the related report.
Outstanding debt for campaign is $0.00
Campaign Finance Reports
See the reports filed by the candidate. Reports with a strikethrough were amended by another report.
| Amended by Report | Amend Report | Period | Report Through | Report Number | Filed | Report | Form Type | Filer ID | Election Year |
| --- | --- | --- | --- | --- | --- | --- | --- | --- | --- |