William Dickinson (Bill Dickinson) - 2023
Candidate Information
Office:
FIRE COMMISSIONER
Jurisdiction:
KITTITAS CO FIRE PROT DIST 07
Registration:
August 31, 2023
Address:
601 PAYS RD
CLE ELUM, Washington 98922
Email:
Kiroair@aol.com
Phone:
3606405217
Financial Information
Campaign Starting Balance:
Total Receipts:
$0.00
$0.00
None reported.
Status
Primary Election Status:
Qualified for general
General Election Status:
Lost in general
Campaign Status:
Candidate declared
Map the campaign's contributors and vendors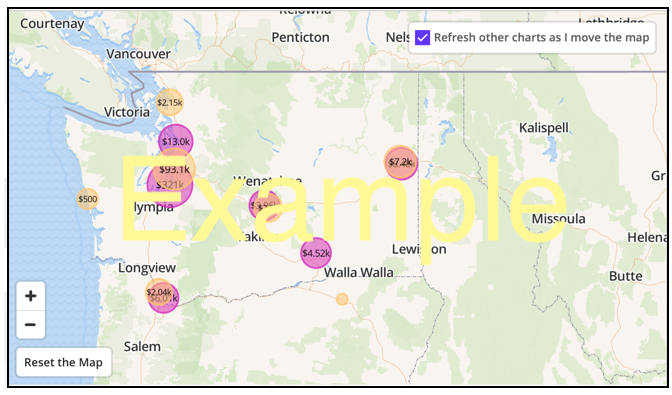 Made to candidate for 2023
Contributions
See who has contributed cash and in-kind (non-monetary) contributions to the campaign.
No contributions reported.
Made by candidate for 2023
Expenditures
See how the campaign has spent money, and what kind of goods and services it received as in-kind contributions.
No expenditures reported.
Candidates Registered for this Office
Independent expenditures are made by third parties that are not part of a candidate's campaign.
No Independent Expenditures reported.
Incurred by candidate
Debts
This information shows the debt for the campaign as of the submission date of the related report.
Outstanding debt for campaign is $0.00
Campaign Finance Reports
See the reports filed by the candidate. Reports with a strikethrough were amended by another report.
| Amended by Report | Amend Report | Period | Report Through | Report Number | Filed | Report | Form Type | Filer ID | Election Year |
| --- | --- | --- | --- | --- | --- | --- | --- | --- | --- |